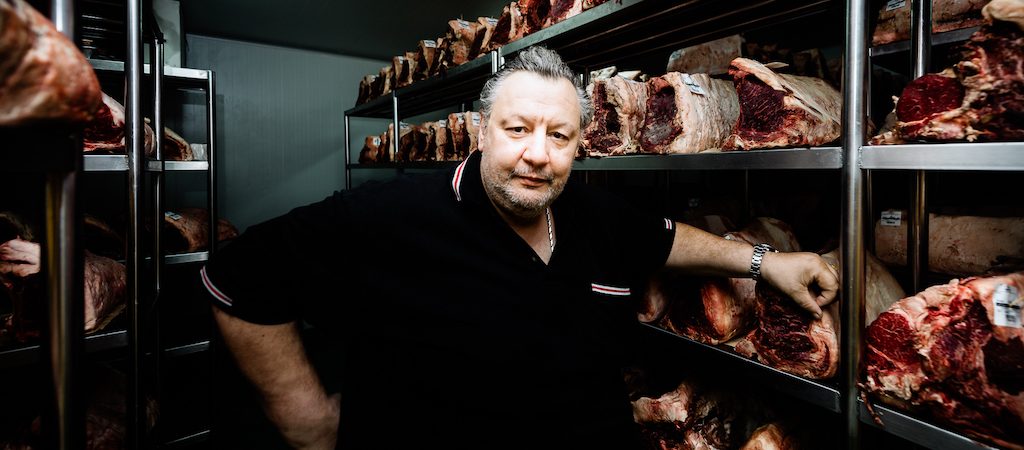 We are specialized in dry aged beef, flamed grill, beef cut in French style, personally by our master chef, Mr. Arnaud Carre.
Owner, butcher, and head chef of Arno's Butcher & Eatery— he came from a long lineage of professional butchers—5 generations to be exact. With a work experience of over 25 years, Arnaud has elected to devote himself to the art of cutting and dressing meat for sale.
Arnaud has had his dips and dabbles in some of the best restaurants in the world. He spent 15 years in New York spreading his artwork and passion to hungry meat-lover Americans before he decided to move to Thailand.
For those who do not eat beef, we also provide varieties like pork ribs, racks of lamb, fresh river prawns, imported lobsters, salmon, our all time popular marinated chicken wings or duck as alternatives. With carefully selected wines at affordable price. Our reputation comes from the fact that all products and ingredients brought into Arno's have been carefully selected and tested from the best and most reliable suppliers.
Arno's Butcher and Eatery offers a variety of atmosphere, from an open aired dining experience on the wooden deck to the air conditioned industrial style dining room. Enjoy!