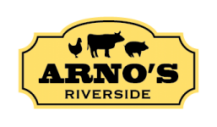 At Arno's Group, our executive master butcher uses his life experience in the beef market.
Learning the trade as a young man in the butcher shop of his father and following the legacy family of being the fifth generation
of a master butcher.
Allowing him to provide specific French cut mix with the well-known technique of dry-aged meat to ensure quality control and maintain our standard and preserve our goal to give you the best available beef at the best price.
With a work experience of more than 25 years, Arnaud has elected to devote himself to the art of cutting and dressing meat for sale.
Arnaud has been featured in cooking TV channels and Newspapers including the New York Times, New York magazine, and Zagat Survey.
For those who do not eat beef, we also provide varieties like pork ribs, racks of lamb, fresh river prawns,
imported lobsters, salmon, tuna, our all-time popular marinated chicken wings or ducks,
as alternatives, with carefully selected wine at an affordable price.
Our reputation comes from the fact that all products and ingredients brought into Arno's have been carefully selected
and tested from the best and most reliable suppliers and prepared in the most delicate process.
Arno's Town Riverside has more than 300 seats, 2 Buildings, and a very exclusive room which is stretched on the river with a variety of atmospheres,
from an open-aired dining experience beside Chaopraya River to the air-conditioned antique style dining room.
Steaks, Wines, Beers
Come and try it! When you order, we cook!
Remember you can also buy meat and cook it at home!
Enjoy your meal! Cheers!
Address
17 Phra Athit Rd, Phra Borom Maha Ratchawang, Phra Nakhon,
Bangkok 10200
Contact

Tel. +66(0)2 108 0023-4.   Mob. +66(0)96 051 7052.   Email: riverside@arnosgroup.com

Social Media
  arnosgroup.th
  arnosgroup
  @arnosgroup
Open Hours

11.00 – 23.00 hrs. Everyday (Last Order 22.00 hrs.)

Parking

Free parking at the parking lot of our restaurant