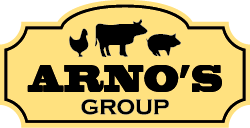 Arno's Saraburi, PTT Station
With over 25 years of butcher and restaurant experience,
Chef Arnaud has been having a passion for opening restaurants with his philosophy of
"to have the best meat at the prices, in simple homely style".
Arno's Group is proud to create restaurants and eateries that become famous landmarks in Thailand.
They serve the best dry-aged beef. well-known burgers, seafood, and many more.
Steaks, Burgers, Wines, Beers
Come and try it! When you order, we cook!
Remember you can also buy meat and cook it at home!
Enjoy your meal! Cheers!